Location
Black Creek Pioneer Village is located in Toronto's north-west at 1000 Murray Ross Parkway (near the intersection of Steeles Avenue and Jane Street).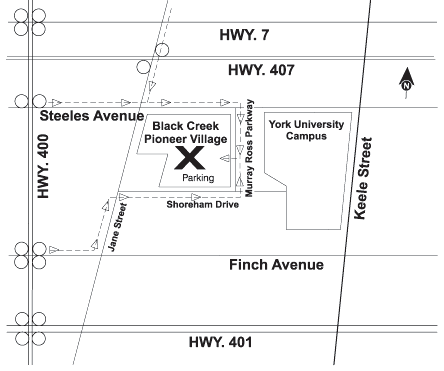 Public transportation
Using public transportation is quick and convenient from the Finch subway station using the Steeles 60 West route, or from the Jane Station using the Jane 35 route. Call the Toronto Transit Commission at 416-393-4636 or visit www.ttc.ca.
Driving directions
The Village is located one set of lights east of Jane Street, on the South side of Steeles Avenue (follow the Village signs). It is easily accessible from Highways 400, 401 and 407.
Parking
Parking is available immediately outside the Village for $6.00 per car per day.
Black Creek Pioneer Village in Google Map service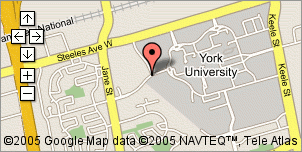 You can locate Black Creek Pioneer Village in Google Map too.
Getting to BCPV from several locations

navigation
To subscribe to the AvCon Mailing List, send a blank email to
Design by Shelly, hosted by Avonlea.hu.